IHTS Processes
Quench2FIT™ Technologies
Quench2FIT is a suite of heat treating metallurgy technologies and part metrologies for measuring parts before and after heat treating to enable the part maker to dial in a part that will transform during heat treatment closer to the final net shape desired by the end users. The key is to control part distortion by making thermal expansion, thermal shrinkage and phase change expansion uniform and predictable on a "granular" level during heat treating. The result is that the desired physical properties are achieved on a consistent basis while saving millions of dollars in post-heat treating distortion correction costs; e.g., hard turning, grinding, flattening, straightening, etc. Since Quench2FIT processes can be done one at a time, and do not use hazardous oil quenchants, IHTS can enable the part maker to do heat treatments in a single-part flow that can be fully integrated into their part manufacturing cell.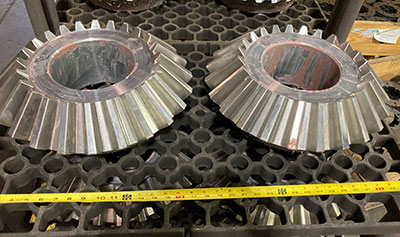 The Quench2FIT processes can be seamless integrated into the part design with Finite Element Analysis (FEA) metallurgical modeling tools that predicts part distortion so the designer can plan for it by adjusting the part dimensions before heat treatment, so the part will predictably transform into the desired final net shape after heat treatment.
The result is an overall lower cost of manufacture and less impact on our environment.
.