White Papers
To learn more about how IHTS technologies have improved heat treating and quenching, take a deep dive into our white papers.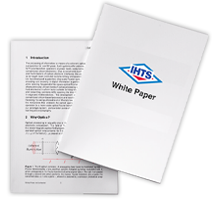 In 1999, ASM's Heat Treating Society set forth a view of what the ideal future for the heat treating industry would be in 2020. Among the goals was to "achieve zero distortion and maximum uniformity in heat treated parts."
The main goal was to implement patented Intensive Quenching® (IQ) production for the critical steel components of different weapon systems to increase strength and extend component service life.
Equipment known as Direct from Forge Intensive Quenching (DFIQ) has been developed for quenching hot forgings directly as they come from the forging press.
From A to Z, here is everything you need to know about modern heat treating terms.
Intensive quenching is an alternative method of hardening steel parts. It provides extremely high cooling rates within the martensite-phase formation temperature range.