Through modern heat treating methods, we show part designers how to improve quality and reduce costs; and help forge operators integrate heat treating into their manufacturing process.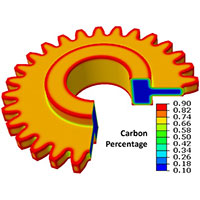 OEM Part Designers
IHTS will partner with you to help you design stronger, lighter and less expensive heat treated or forged parts. We can recommend the heat treating and quenching techniques best suited for your specific components and processes.
Learn more.
Captive Heat Treaters and Forgers
Today, many part makers with captive heat treating facilities and forgers are looking to eliminate wastes in their heat treating processes as well as the value added steps both upstream and downstream from heat treating.
Learn more.